Second Hand Bikes all get a good service, a thorough clean. And replacement  of any worn components.
Raleigh Ladies Pioneer £125
Raleigh Pioneer 700c wheels.
Very good condition, low mileage bike. It has had an easy life.
great all rounder 
All checked and ready to go
All Bikes are locally sourced, and reconditioned on the premises 
They all come with a Three Month warrantee.
Bobbin Noodle gents 7 speed STI £400 Now £299.99
New unwanted gift !!!!! how is that possible ….. its a stunner
Gents 7 speed Noodle by Bobbin. 
The Noodle is a classically styled roadster, very comfortable to ride. very stylish 
Schwalbe Marathon Plus tyres and a frame size of 21″
All checked and ready to go
GT Outpost Trail 26x20" £150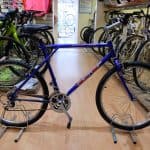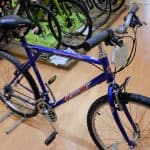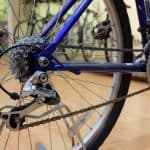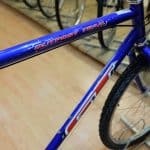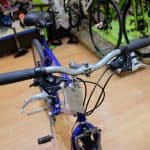 GT Outpost Trail
This bike has been fitted with new cassette and chain for piece of mind, and also Puncture resistant tyres (Schwalbe) and new inner tubes.
Its a great buy compared to a 'new' bike, price wise..
All checked and ready to go
GT Timberline 26x18" £120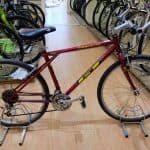 Gt Timber Line
26″ wheels (road tyres)
18″ steel frame
21 speed STI sifters and SLX brakes, a great retro MTB from the mid nineties
All checked and ready to go
Diamond Back 'Topanga' 26"x 20" £120
Diamond Back are another 'house hold' name bike manufacturer.
This Topanga has also had an easy life, so is in very good condition for it's age.
grab a bargain
All checked and ready to go
Ladies straight bar road bike from mid 80's £125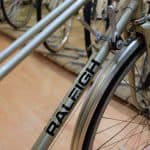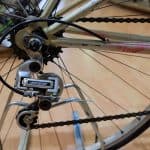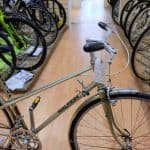 700 x 54cm
Straight bar road bike, very light and a dream to ride, this bike is such good value for money.
All checked and ready to go